MEDICAL INSURANCE
Receiving fast and efficient medical attention is a priority for many people. Ministry of Health 2015 figures tell us that 1.3 million New Zealanders choose to purchase their own private medical insurance cover, providing the option to turn to private facilitators when specialists or hospitals are required for ill health.
Medical insurance can be a relatively expensive option in relation to other life risk products most of us use. Our philosophy at All Insurance Services Ltd is to encourage clients to focus first on the large expenses of private hospitalisation and associated specialists and tests. Other enhancements, which increase the premium cost, can be added if required.
We look to bring you the appropriate policy, always watchful of cost and acceptable attitude to claims processing by the insurance company.
Once medical insurance cover is in place and accepted, any subsequent changes in your health cannot be avoided by the insurance company. We therefore recommend clients seriously consider obtaining medical insurance whilst in good health, before they need it, so as to avoid exclusions on existing conditions.
Of all the personal risk insurances, we believe health cover is the policy people wish to keep all their life. It has been our experience to see clients retain health insurance cover later in life when they may be discontinuing other life risk policies which are no longer applicable to their situation.
* Health Funds Association of NZ June 2008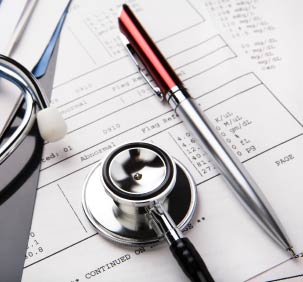 VISIT ENQUIRE on our Home Page to arrange further information or quotations.